14. Bayerische Wassertage (Bavarian Water Days)
14. Bayerische Wassertage (Bavarian Water Days)
In cooperation with its partners Grünbeck Wasseraufbereitung GmbH, HPC AG Harburg, MVV Industriepark Gersthofen GmbH and the Bayerisches Landesamt für Umwelt (LfU), KUMAS e. V. organised the Bavarian Water Days for the 14th time in succession.
Dr. Ulf Stein presented the research focus "plastics in the environment" for the PlastikNet team.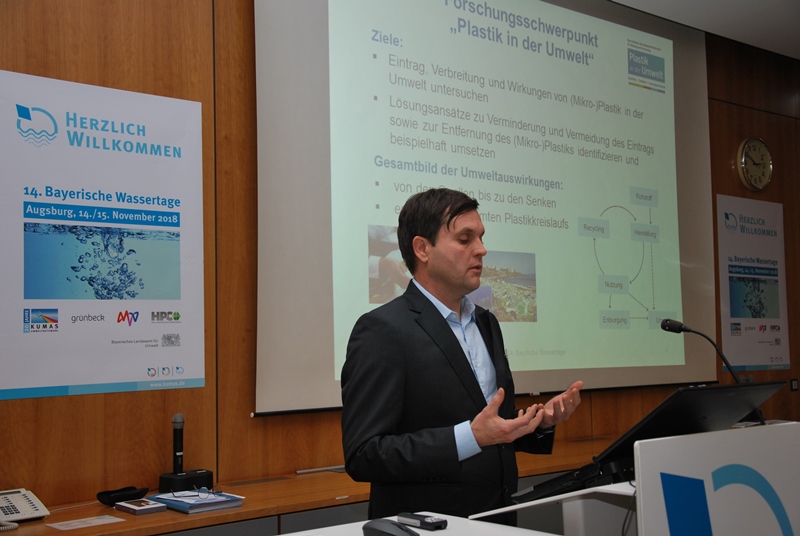 The Water Days have become a meeting place and exchange platform for operators of plants, authorities, planning and advisory offices, as they provide an update on changes in legal provisions and new developments in environmental technology.
The two-day congress was accompanied by a trade exhibition in which industry-specific companies and service providers will present themselves to visitors.
Date
14 - 15 November 2018
14. - 15. November 2018
Location
Bayerisches Landesamt für Umwelt, Augsburg
( top of page )
( zum Seitenanfang )