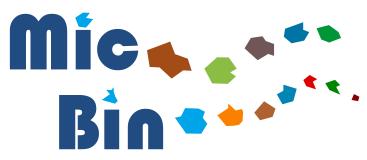 Microplastics in Inland Waters – Investigation and Modeling of Entries and Whereabouts in the Danube Area as a Basis for Action Planning
Coordinator
Dr. Nicole Zumbülte
DVGW Deutscher Verein des Gasund Wasserfaches e. V. – Technischwissenschaftlicher Verein – Bonn
TZW: DVGW-Water Technology Centre, Analysis and Water Quality Department
Karlsruher Straße 84
76139 Karlsruhe
Phone: +49 721-9678 139
e-mail: nicole.zumbuelte@tzw.de
Beschreibung
The goal of this project is to achieve a first-ever accounting of macro-, meso- and microplastics released into the German part of the Danube river basin, with measuring stations at its main tributaries. Microplastic particles (particles < 5 mm) are examined by using various, complementary analytical methods. The focus lies on specifically small particles that are invisible to the naked eye with diameters less than 300 μm as there is currently a distinct lack of data about these particles. This project is mapping the sources, sinks, transport processes and fragmentation of plastics in separate material flow models for micro- and macroplastics. Targeted, standardised sampling and supplementary laboratory experiments are clarifying the relevance of previously neglected input paths such as agricultural land or atmospheric deposition. Results will be implemented into existing models, the models will be validated and a plastic balance for the German Danube watershed will be prepared. Through scenario analyses, the identification of measures to reduce plastic pollution at the level of entire river basins is possible.
Main areas of work
Entry balancing of macro-, meso- and particularly microplastic in the German Danube river basin through uniform sampling campaigns, modelling and supplementary laboratory tests
Balancing of previously unconsidered sources and sinks, such as the input of plastic by agriculture, atmospheric deposition of microplastic and degradation processes of plastics in the environment
Derivation of minimisation strategies
WP 1 Coordination
Contact person
Dr. Nicole Zumbülte, TZW: DVGW Water Technology Centre, Analysis and Water Quality department, Karlsruher Straße 84, 76139 Karlsruhe, e-mail: nicole.zumbuelte@tzw.de
Project partner
UOS, UniA, BfG, THK, LfU, BKV
Short description
The TZW is responsible for the scientific and general internal coordination within the project, ensures the exchange of information between the internal and external partners and research networks. This includes the preparation of a cooperation agreement between the partners, the organisation of sampling campaigns and sample distribution to the individual partners, the coordination of sample analysis, the organisation of project meetings for exchange between the partners and the maintenance of scientific exchange with other projects at national and international levels.
WP 2 Analysis of plastics in environmental samples
Contact person
Prof. Dr. Thomas Ternes, German Federal Institute of Hydrology (BfG), Am Mainzer Tor 1, 56068 Koblenz, e-mail: ternes@bafg.de
Project partner
LfU, TZW, UOS
Short description
In this work package, the samples from WP 3 and WP 4 are analysed using three complementary methods. Starting from a high sample volume, these are pre-selected in advance by BfG using an effective screening procedure (low sample preparation effort, sample analysis using pyrolysis gas chromatography coupled with mass spectrometry). Samples with contents above a threshold value to be defined are subjected to a much more complex and precise analysis using Raman (TZW) and IR spectroscopy (LfU). These processes provide detailed information on particle properties (concentration, size, polymer type, and shape).
WP 3 Identification of entries / sources
Contact person
Dr. Korbinian Freier, Bavarian State Office for the Environment, Demollstr. 31, 82407 Wielenbach, e-mail: korbinian.freier@lfu.bayern.de
Project partner
THK, BKV, UOS
Short description
The first step in mass balancing of the selective and diffuse input of microplastics requires a characterisation of all potential sources. The aim of WP 3 is therefore to investigate and quantify entries from points and areas in limnic systems. The results are incorporated in WP 5. The focus is on atmospheric deposition, linear inputs in connection with littering, wastewater treatment plants, landfill leachates, and the weathering of plastics.
WP 4 Transport, distribution and fate: Process understanding of water, soil, air
Contact person
Prof. Dr. Thomas Ternes, German Federal Institute of Hydrology (BfG), Am Mainzer Tor 1, 56068 Koblenz, e-mail: ternes@bafg.de
Project partner
BKV, LfU, UniA, TZW, UOS, THK
Short description
In addition to sinks such as hydroelectric power plants, this WP will look at transport and relocation processes of microplastics and possible intermediate reservoirs for microplastics such as soils or water sections with low flow. In addition, degradation and comminution processes of plastics are investigated in laboratory experiments. Sinks or reservoirs for microplastics are identified by coordinated sampling in the water body and mass balancing of a water body section. The results of WP 4 are incorporated into the models of WP 5.
WP 5 Drawing up balance sheets by modelling and deriving measures
Contact person
Dr. Jörg Klasmeier, Osnabrück University, Institute of Environmental Systems Research, Barbarastraße 12, 49078 Osnabrück, e-mail: jklasmei@uos.de
Project partner
LfU, UniA, BKV, TZW
Short description
Entries in water bodies are accounted for considering the various sources and sinks and allowing for an estimation of the total freight in the Danube River System. Process-oriented small to medium scale models for microplastic (UniA, UOS) and supraregional models for micro-, meso- and macroplastic (BKV) are fed with the experimental data and existing data on wastewater treatment plants (LfU, UOS) obtained in the various work packages. From the results of all work packages, a summary evaluation of the sources and sinks with recommendations for measures to reduce water pollution is carried out.
WP 6 Communication
Contact person
Dr. Nicole Zumbülte, TZW: DVGW Water Technology Centre, Analysis and Water Quality Department, Karlsruher Straße 84, 76139 Karlsruhe, e-mail: nicole.zumbuelte@tzw.de
Project partner
LfU, THK
Short description
The MicBin project homepage informs about project contents, actions and results. In addition, a short film will be produced and made available to the public. The public will be made aware of this issue through a waste collection campaign on the water and participation in the German Sustainability Action Days (DAN). Stakeholders from research, authorities and industry will be informed and involved in workshops.
Case Studies
The MicBin project focuses on balancing the input of macro-, meso- and particularly microplastics for the German Danube river basin with measurement campaigns at the main Danube tributaries. Among other things, agricultural entries as well as transport and relocation processes are also taken into account.
( top of page )
( zum Seitenanfang )